At Honor Games, we strive to create universes, narratives, and experiences that speak to the core of what makes us human.
Our team is made up of passionate, driven individuals that bring out the best in each other. We won't rest until our games reflect that very same measure.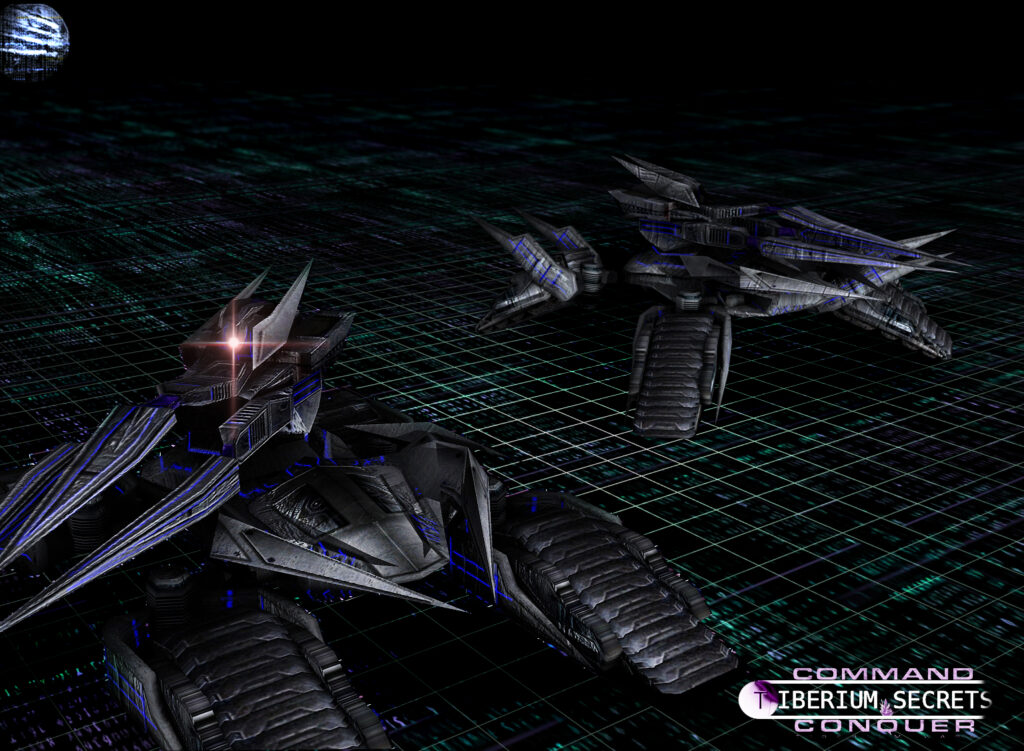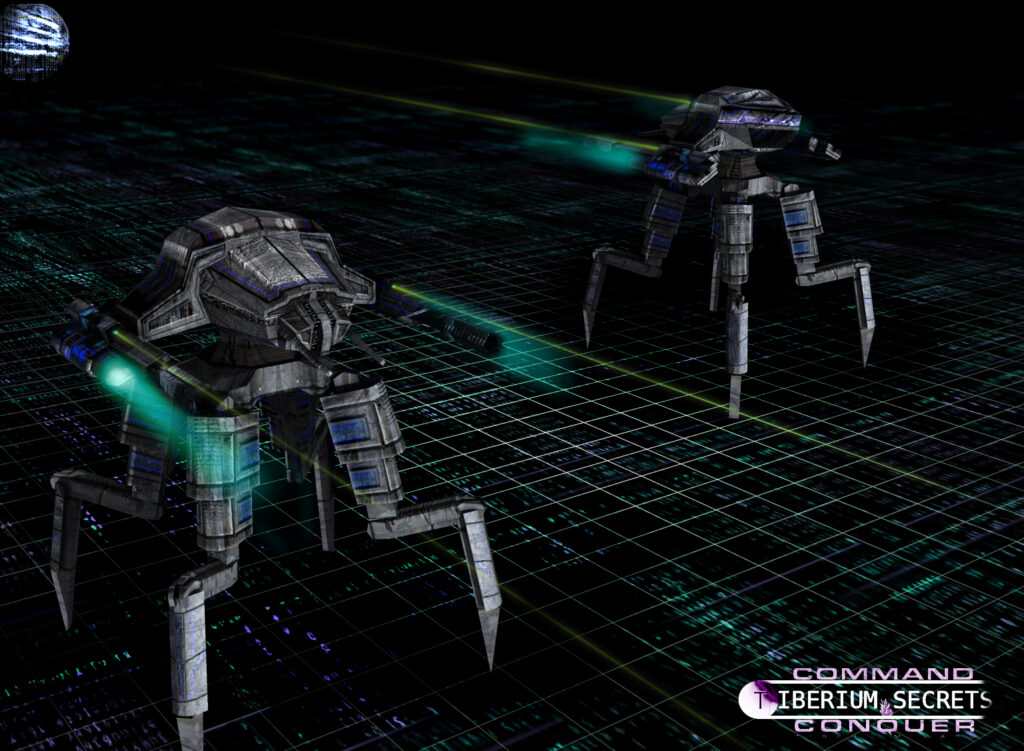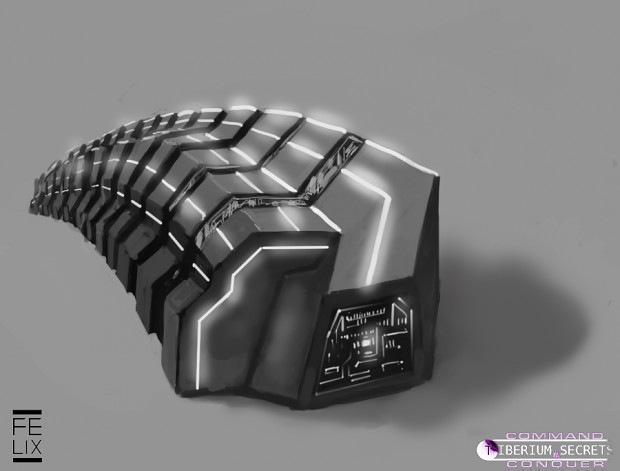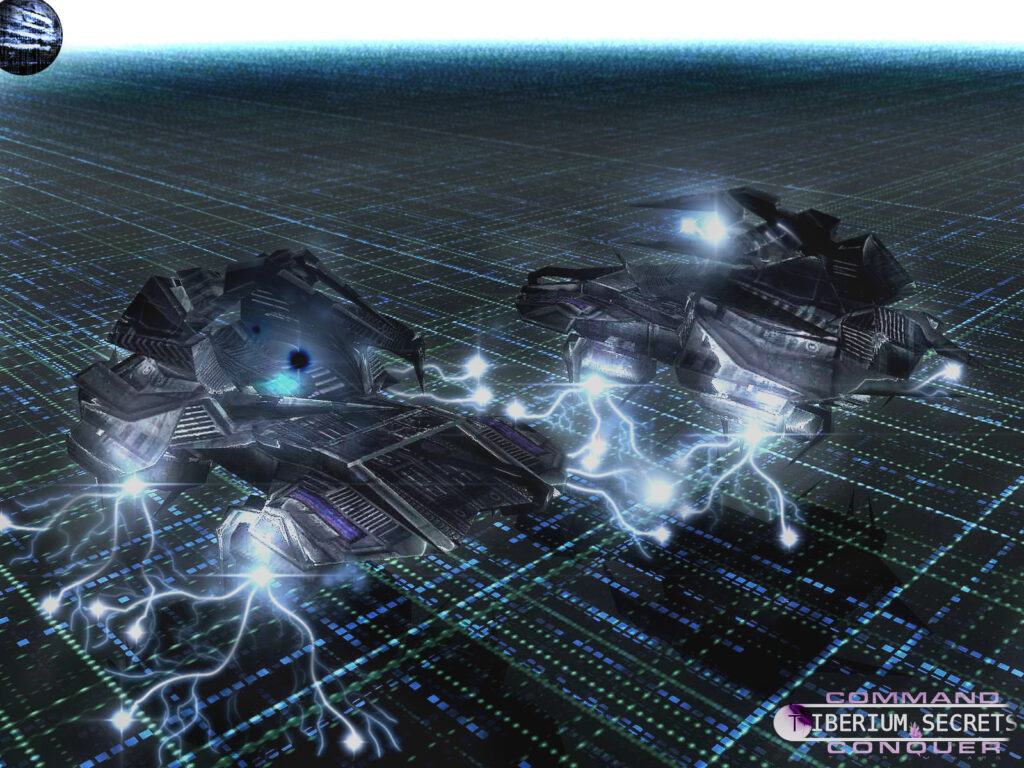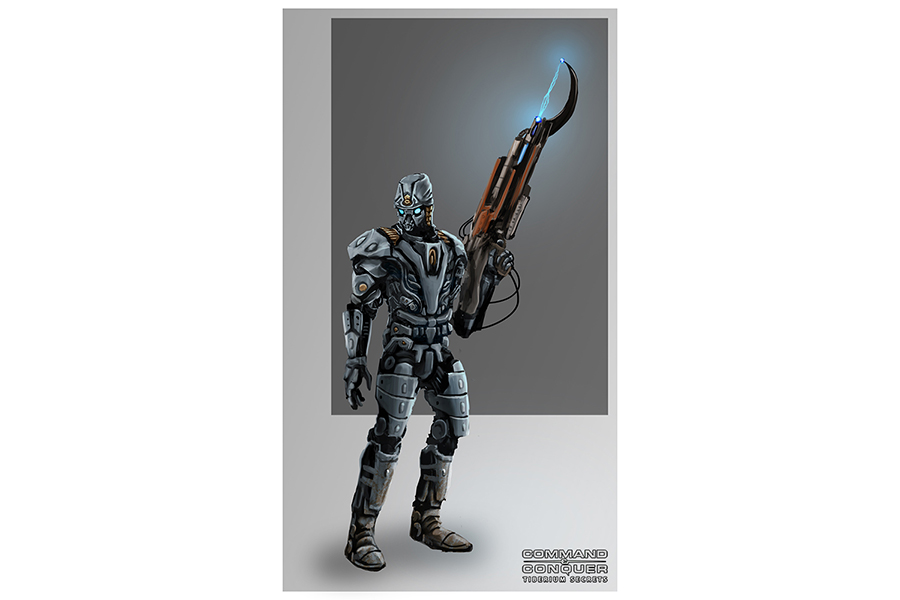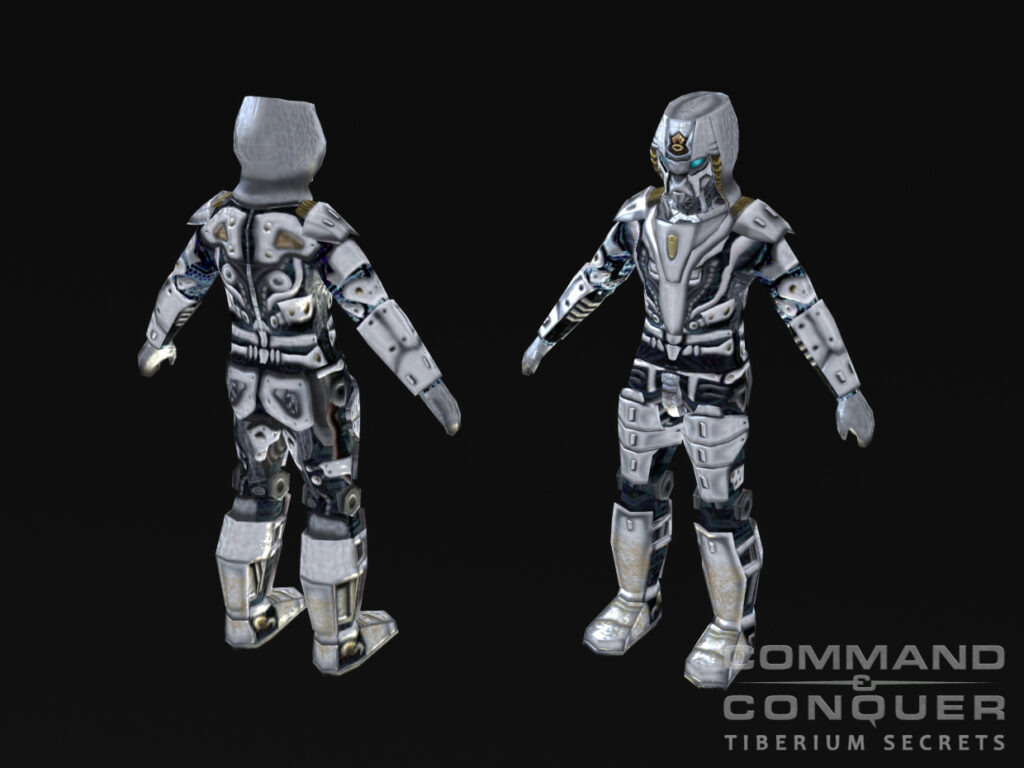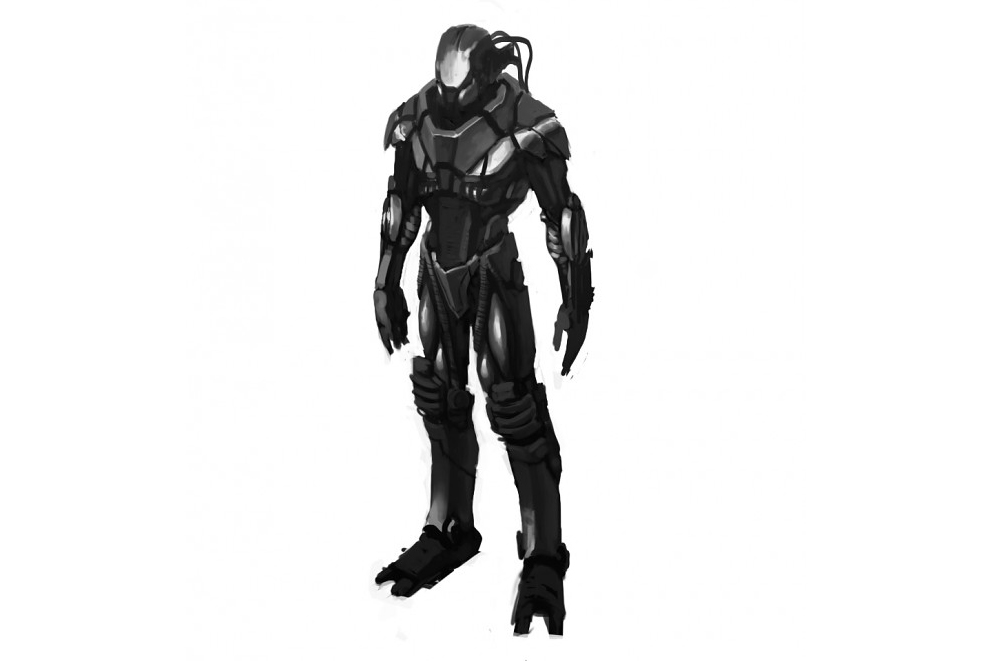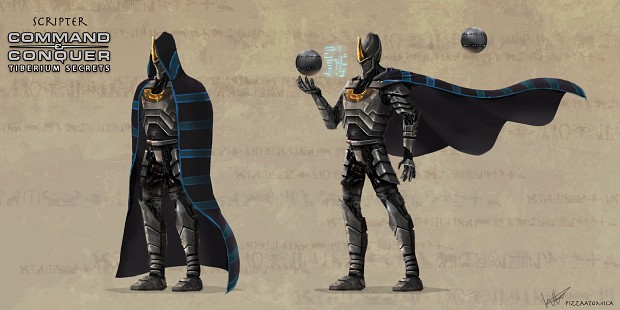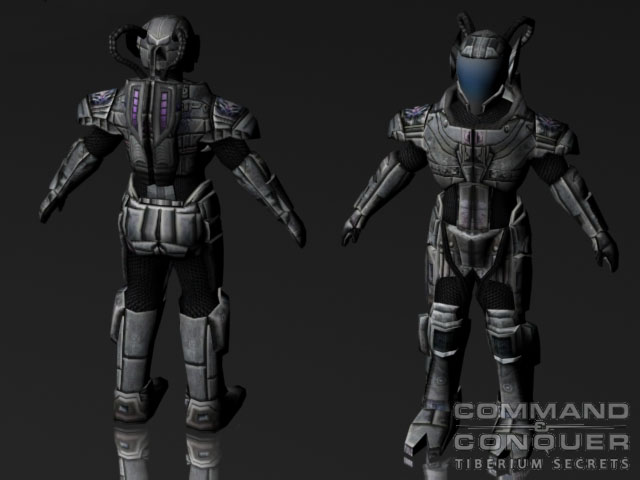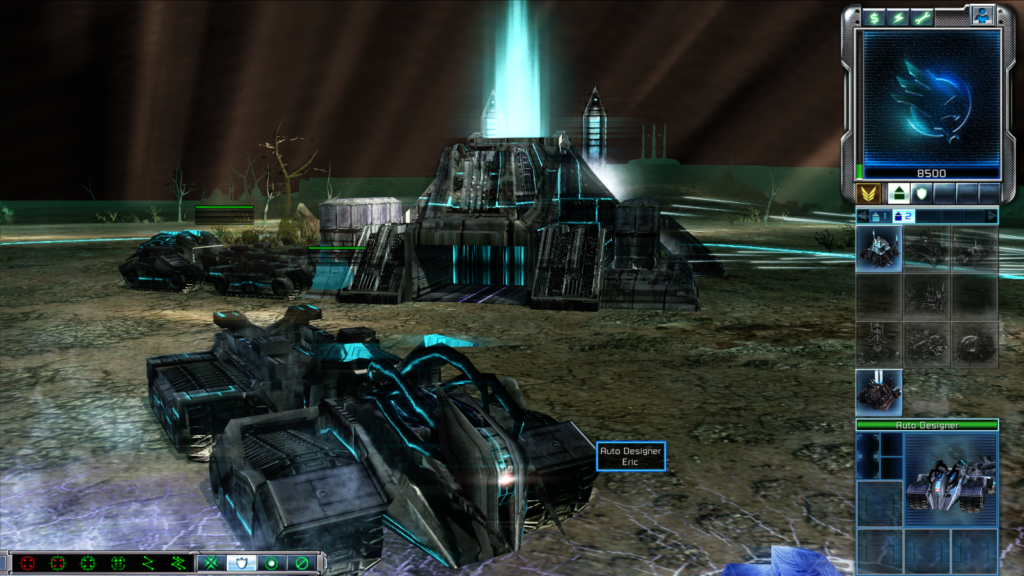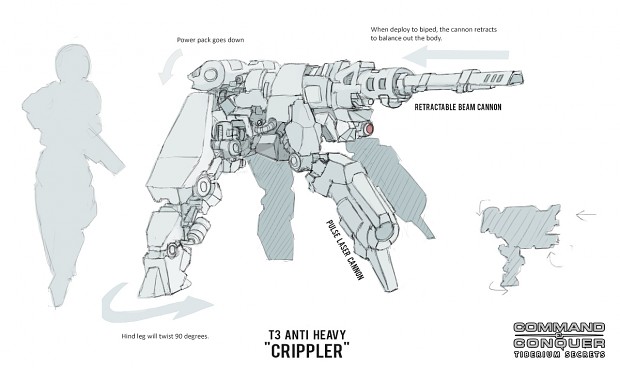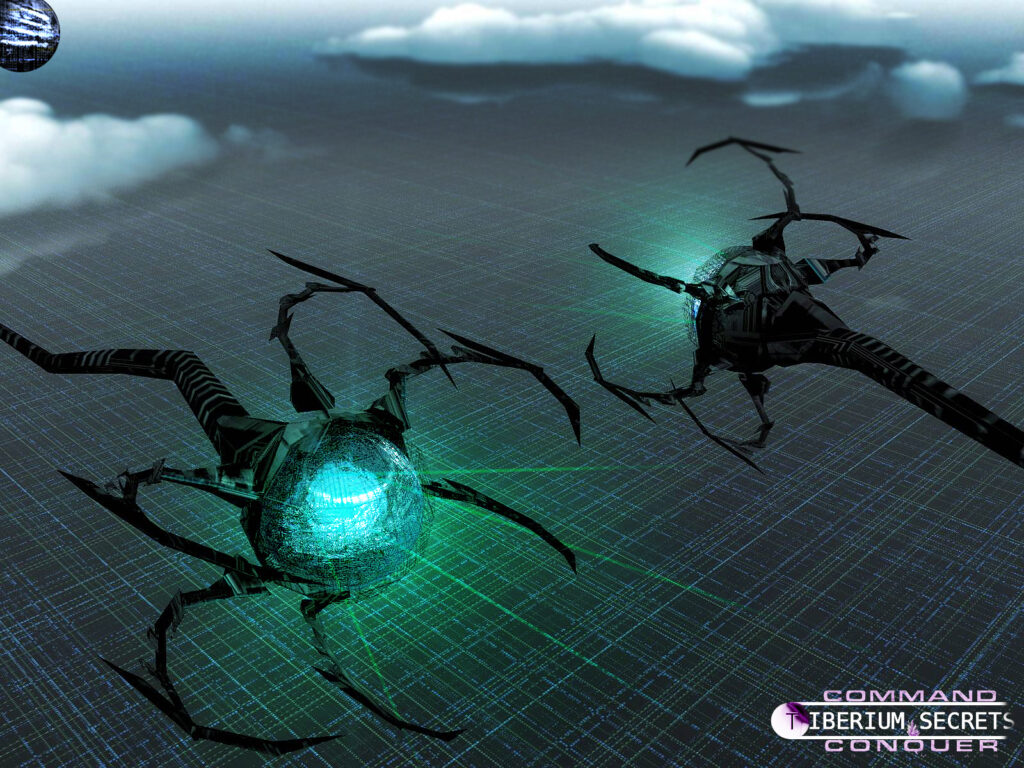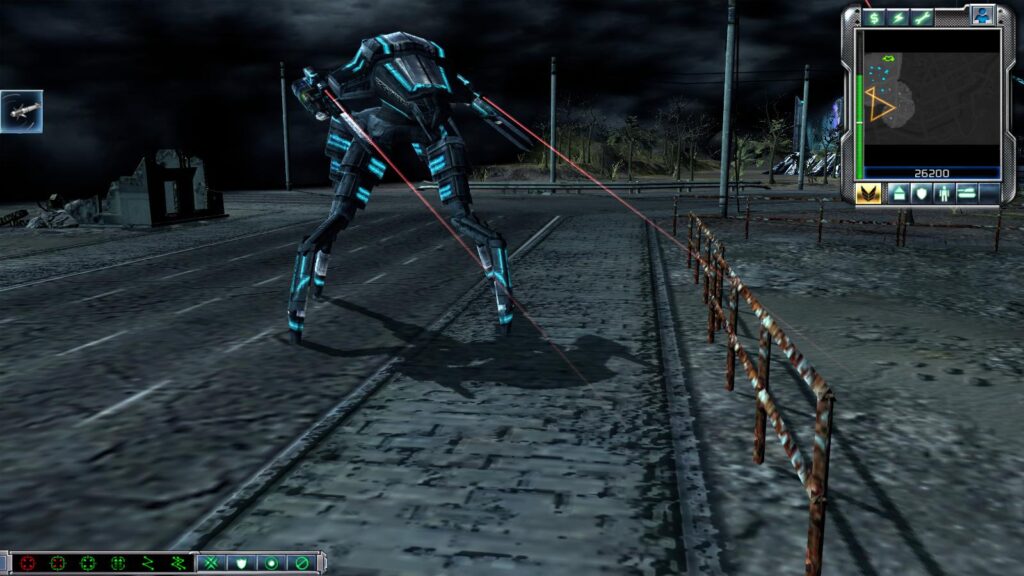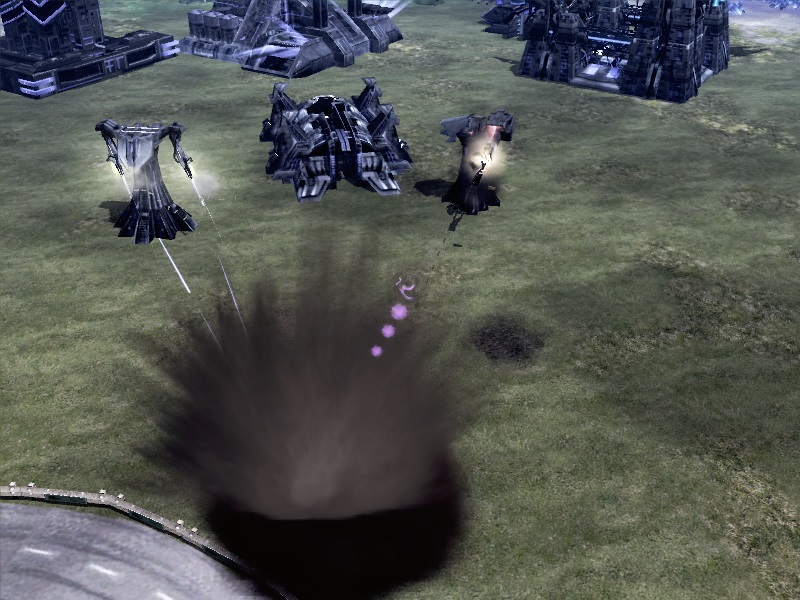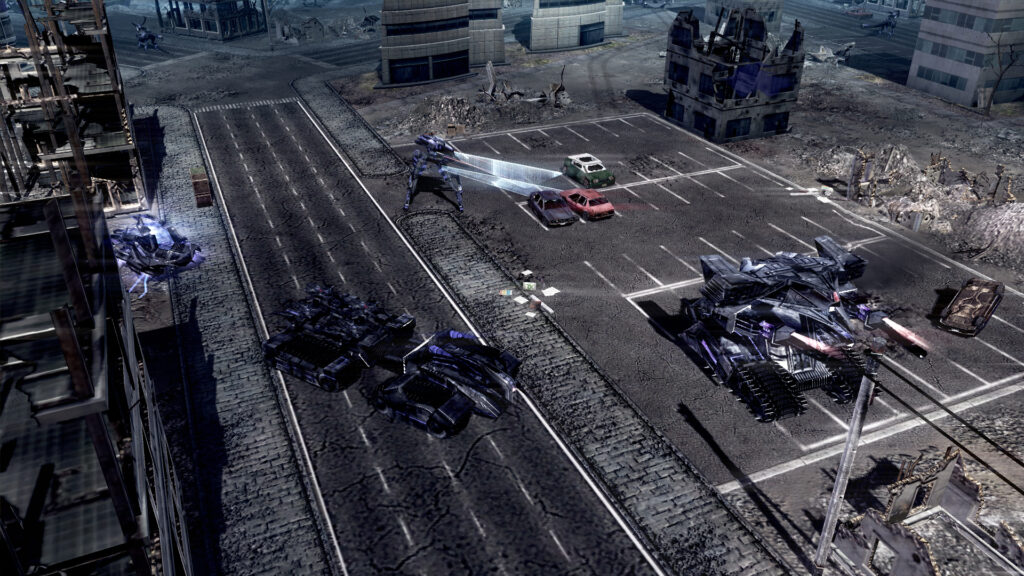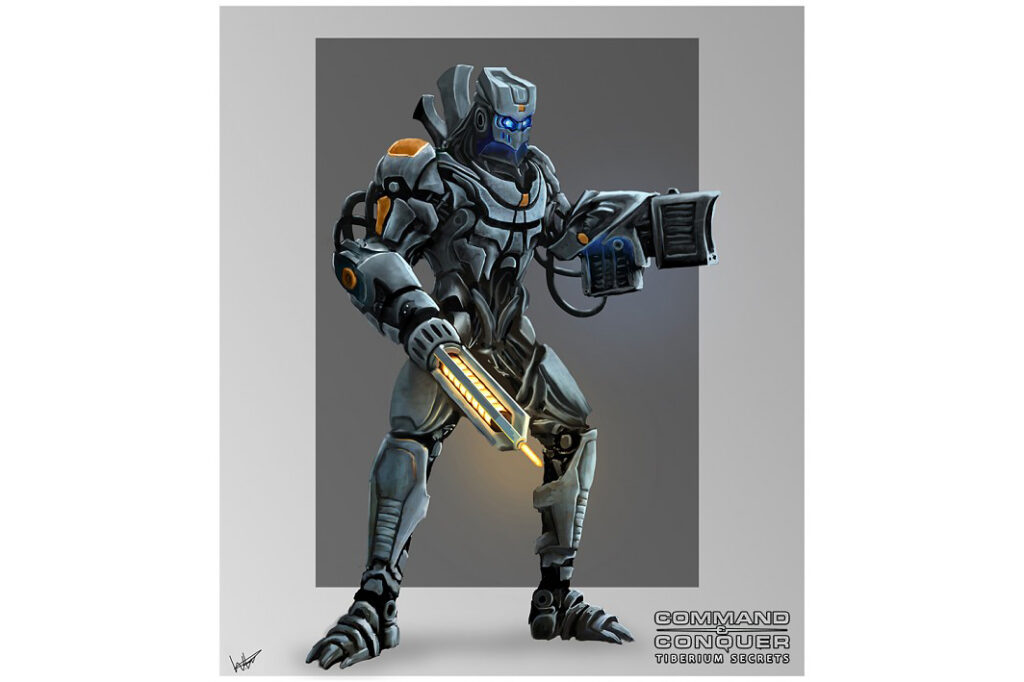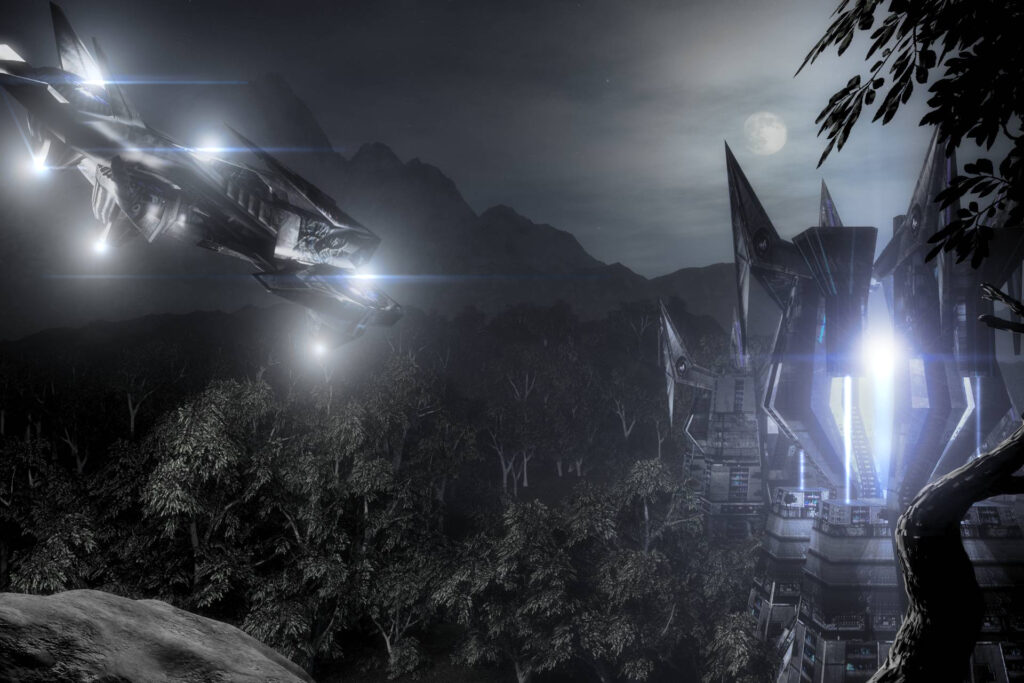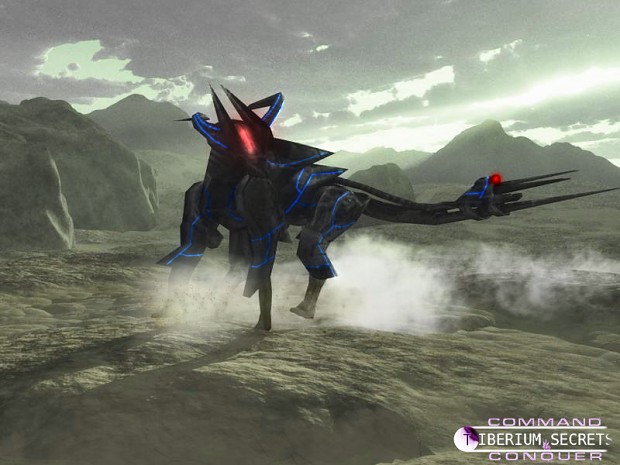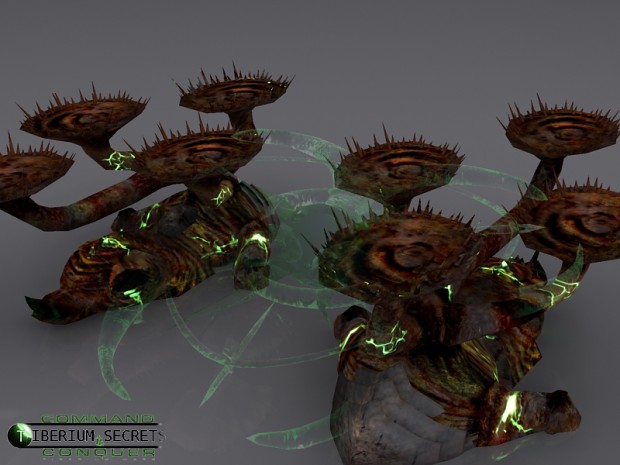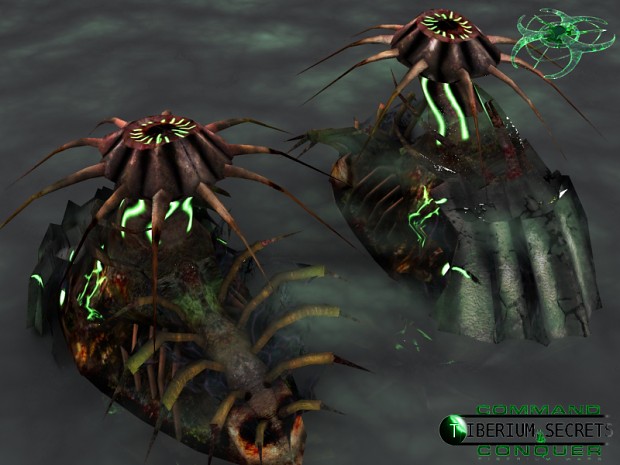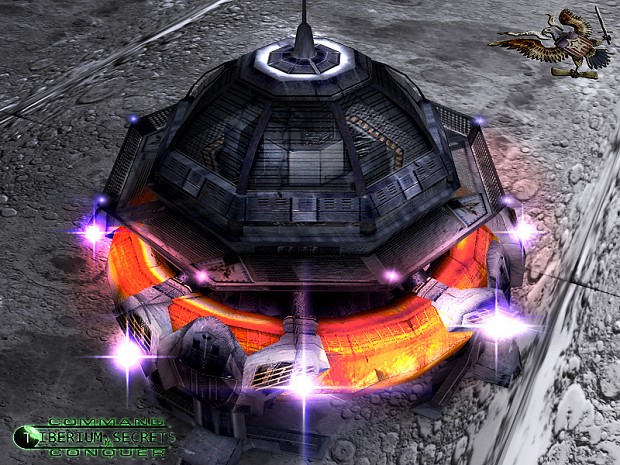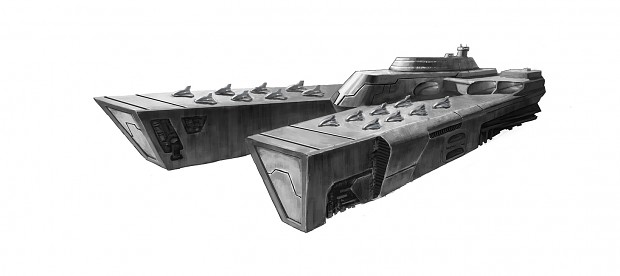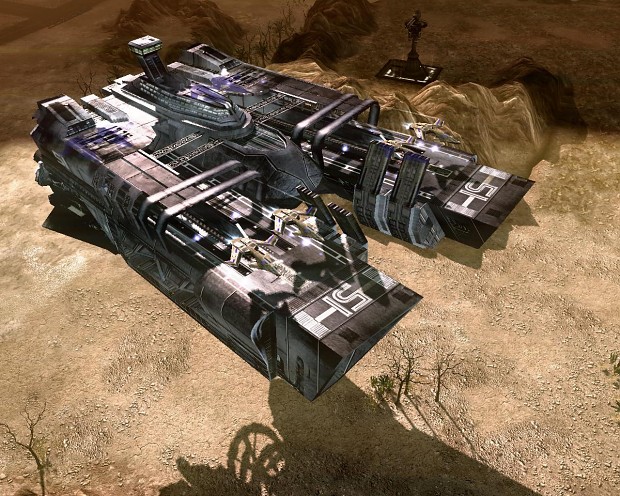 A modification for the game Command and Conquer 3: Tiberium Wars. Tiberium Secrets adds in one full new faction to the game. The other planned factions, and the one made, are intended to be repurposed in the future as a standalone title.
Vultures
Economic/factory simulator

We are a group of experienced individuals who believe in building enthralling experiences that engage the individual and treating our customers with respect.
INTEGRITY
We adhere to strict moral and ethical principles, and believe in honest dealings on a personal and professional level.
RESPECT
We believe in treating everyone with dignity, and value them as individuals. We also give everyone the credit they deserve.
PERPETUAL IMPROVEMENT
We believe in life long learning, and we strive to mentor our members. We are always looking for the next horizon of progress, and believe in challenging ourselves.
TEAMWORK
We believe the whole is greater than the sum of its parts, and we know that it's only with strong individuals and team values that we can have the hope of reaching the zenith of our abilities.
GRIT
We believe in the unyielding and dogged pursuit of our long term goals.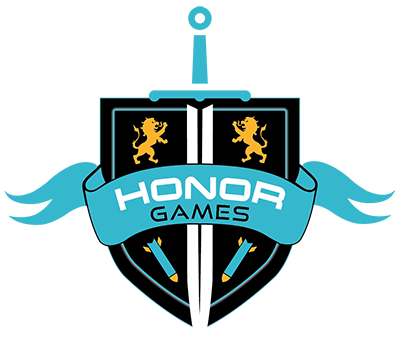 Eric Chou has over 10 years of experience as an administrative logistical coordinator for software development. He has served as PR lead and lead writer for Tiberium Eclipse mod, and Tiberium secrets mod for Command & Conquer 3: Tiberium Wars.

Furthermore, he has served as a staff officer for 3 years for the 102nd multigaming community. He has also worked as a coordinator for companies such as Oracle, Omnicell, and Gilead.
His passion is finding the intersections between psychology and technology. He has a bachelor's in psychology from the University of California Irvine, as well as an Associates in psychology and general studies science.

In his free time he can be found volunteering for a crisis hotline, listening to audio books, and watching TV shows.
John got his start in game development by modding the game Red Alert 2, making snipers that shot thermonuclear bullets, a very devastating and hilariously overpowered weapon. He then went on to work on mods for Generals and Command and Conquer 3: Tiberium Wars. He provided most of the coding for CnC: All-Stars and C&C: The Forgotten, as well as working on Tiberium Secrets.
As the Lead Engineer at Honor Games, John aims to cast off the training wheels of modding and take the reins of video game programming. John promises to use this power for good, not evil, and create games that just work.
Nicholas is a graduate from Full Sail University who strives to improve everyday. Ever since he was able to get his hands on a game he realized the enjoyment he had playing the game and became curious of how games were made. This led Nicholas to learn and work with different teams and eventually gave him the opportunity to work at Honor Games.
Giannina 'Nina' Ventura, is a self-taught artist studying and working in multiple art disciplines. Ranging from 3D to 2D Illustrative and Concept art. She has multiple years working on art traditionally and digitally, and is soon to be Game artist. Her express passion is to work on concept art as a life goal, and will put her all into Honor Games.
Caelyn is a self-taught artist with a burning passion for art, worldbuilding, psychology, and character development. Her desire is to be able to use her art and writing to help normalize the discussions of mental health, tearing out the stigmas surrounding it, alongside becoming a behavioral therapist.
Working as a pixel artist at Honor Games is a large step towards reaching those goals as she hones her skills and grows as an artist, writer, and person.
John McCann is a GUI artist, developer and computer graphics enthusiast based out of New Jersey. John has 19 years of software development and technology leadership experience and has a proven track record of delivering complex, interactive experiences that delight users. In 2016 John published Lord Mayor, a casual real-time strategy game with a vintage aesthetic. His passion for video game development and graphics software has produced a range of interesting side projects, from a hardware accelerated path tracer to an emulator for a fictitious 16-bit microprocessor. John holds a BS in Computer Engineering from Johns Hopkins University.
Jerry is a software developer based out of Oregon. He has a bachelor's in computer science from Kettering University. Since 2011 he has worked in factory automation. For him, playing video games has always been a passion. He's always enjoyed discovering solutions, and game development offers the most unique challenges. With Jerry's love of challenges and games, becoming a game developer was the logical conclusion. Joining Honor Games offered the perfect opportunity to leverage both his experience and his love for games.
Antony has served 5 years as an education specialist for students with moderate to profound disabilities. As an undergraduate he earned a degree in Ecology and Evolutionary Biology with a focus in behavioral ecology applying the principles in the classroom to shape student interactions. While teaching he laid the foundations for an adaptive engineering program partnering students with disabilities with engineering students to create technological solutions for students to gain greater independence. Forming a level playing field for all is a passion of Antony's. Gamification of education and the creation of a more level playing field for all is the hallmark of his mission at Honor Games.
Aleshia has been drawing all her life. Due to her love for video games and the arts, she decided to make a fusion that combines the two, pursuing a career in the digital entertainment industry. Still striving for improvement, she is a concept artist continuing to further her education by studying digital character design. Outside of all of these things, Aleshia loves working with others towards a common goal and is happy to be a part of Honor Games.
Matt developed his art skills at an early age, taking on every art class he could get into and entered every art competition winning first place each time. Nearing the end of his high school years, he would go on to developing a critique for detail while still focusing on 3D programs and other art programs, learning the base for modeling and photoshop.
In 2011 Matt would be the main director of Tiberium Secrets, where he was the principal 3D artist. He would also become versed in rigging and animation during this time.
Matt is a self-taught individual who is determined to meet the visual and aesthetic goals of any project that our team takes on. Matt took an oath by Talos that he would uphold these values and lead Honor Games to victory!
Megan has 4 years of experience as an environment artist for games. Never staying in a location for more than a few years she has enjoyed working remotely for Cornered Rat Software and Honor Games. She enjoys creating worlds for people to explore and get lost in. Her love of games started as a wee child and has only grown stronger over the years. When she learned she could make games for a living she jumped in head first and hasn't looked back.
When he was younger, he wrote two painfully thick books as the first set of three in a 'dual trilogy'. When scouting for a publisher he found himself ghosted for months until he finally got himself an interview. There he was told that for them to be interested, he would need to make the main characters female. He proceeded to spend the next 5 or 10 minutes pretending he was the single human on Earth that lacked even the most basic concept of gender… Until they inevitably ended the meeting.
On that fateful day he was called a 'willfully ignorant waste of a good writer'… And as the years have passed, he still maintains that there are no words yet known to man that anyone on this cursed Earth might string together in the hopes of describing him better.
Chatter Estop enjoys his dog and hopes to one day own a fridge with a 'through-the-door ice and water dispenser'.
From a young age, Alexandria had a passion for all things creative with a vivid imagination: Unironically, from the moment she could remember picking up a pencil, she was writing stories and drawing the pictures for them. The Art ranged from traditional to digital by secondary school, but simply continued to practice it as "yet another hobby". Still, she found herself volunteering her time at every artist-opportunity thrown her way.
She didn't decide to pursue this as a career however, until she took a  3D modeling course in Autodesk Maya at the Art institutes , shortly after graduating from said Secondary school. There, she practiced her craft for nearly two more years and for a brief period of time, worked alongside a small team called AII Siggraph for a project called  'Rescue Party '.
In 2018, Alex continued her studies for a bachelors of Science degree in Game art at Fullsail University. There she honed her skills in Maya, Zbrush, Unreal and substance but specialized in 3D-props and Environments. Near the end of her degree with FullSail, she started as a 3D artist for Honor games.
Greetings!
We at Honor Games released Command & Conquer 3: Tiberium Wars modification Tiberium Secrets. We are continuing a new commercial project that is not a mod.
We consist of passionate individuals striving to get into the games and entertainment industries, which has resulted in us networking with many developers and executives in the industry.
We're looking for dedicated individuals interested in starting a new project with us.
PROJECT OVERVIEW
Vultures is a game that combines the elements of an economic and manufacturing simulator such as Factorio and Production Line. The game takes place in real time, with players put in charge of a manufacturing corporate empire. Players are responsible for buying plants and equipment, hiring labor, and buying and selling raw materials and finished goods.
The ultimate goal of a player in Vultures is to be the last company still in business (buying out or bankrupting your competitors) or at least the biggest by the end of the simulation.
MISSION STATEMENT
Vultures aims to satirize corporate culture and the manufacturing process. Vultures will keep players engaged, switching between the two simulations to keep either one from becoming stale too quickly.
OPEN POSITIONS
LEAD PROGRAMMER
As the lead programmer for Vultures, you will be responsible for leading a team of developers in meeting expectations for each stage of the project. Act as a member of the core leadership team in guiding the development of the project and company. Coordinate with the art department and project manager on a regular basis. Mentoring and guiding the best development practices, architectural code reviews, establishing development milestones, and working to update progress statuses regularly.
Requirements:
Unity experience
Strong C# development expertise
Knowledge of Source Control (Git)
Basic understanding of Agile methodologies
Availability at 7:00 Pacific time on Wednesdays
Contract Signature
Fluent in written and spoken English
Team Player
Passionate and respectful
Grit
Initiative
Keen attention to detail
Work on at least 1 shipped game / project
Experience with Jira (Bonus)
Leadership experience (Bonus)
BENEFITS:
This position gives the great chance to not only gain experience in your fields, but to also work together with highly motivated individuals in a team. It is required to give and take constructive criticism and simply push the designs to the limits to give the player the best gaming experience possible. In addition, we are focusing on creating high quality in all points of design, which means that you'll get great video material to publish on your blogs/websites to showcase your work. You can expect a solid foundation and work done in every area of development, since this is not our first project. The team leader may be a reference for future work relationships.
REQUIRED TIME
This position will require 20 hours per week. It is very important that you can react to emails and inquiries via smartphone or any other devices. We also have regular team meetings, which are required. They are currently scheduled for 7pm PST every Wednesday. If you're unable to meet at this time regularly please say so in your initial response.
We use Google Drive, Jira, Slack, Zoom and Email for the exchange of data and information. Further information can be given upon request.
Interested in working with us?
Send time zone, education/experience, resume/portfolio and introduction to contact@honorgames.co, not .com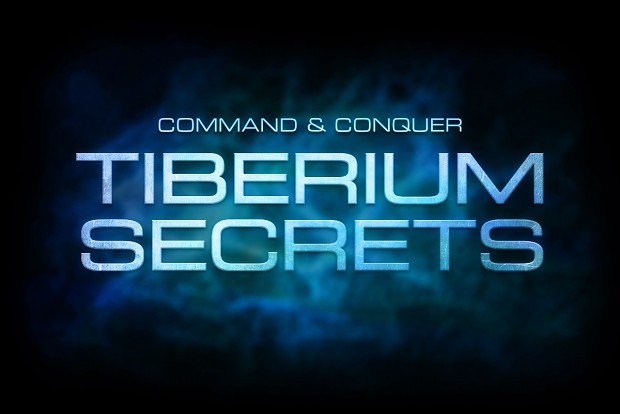 ASI Sound Track
56.67mb Music updated 
Here is the ASI Soundtrack for you all to enjoy. Feel free to tell us what's your favorite track.
Ask us your questions and connect!
If you like what we're working on, help support our growth by donating.